100 Minutes Of Aerial Education For Beginner To Intermediate Drone Enthusiasts!

Brought to you by YouTube's leading drone educators!

THE MOST ACTION-PACKED DRONE EDUCATION AVAILABLE ONLINE!
Drone Cinematography Crash Course is an intensive 100 minute drone course FILMED ENTIRELY ON LOCATION in the stunning Scottish Highlands. Ideal for beginner-to-intermediate drone enthusiasts wanting to fast-track their skills.
You will learn:
The SECRETS to flying your drone like a pro.
The SETTINGS we use to create stunning footage with ANY DRONE.
Our 5-step framework for CINEMATIC results every time.
How to SEE the world like an aerial filmmaker. 
A demystified approach to COMPOSITION.
Insights into my creative approach during 3 live flight ADVENTURES.
And much, MUCH MORE!!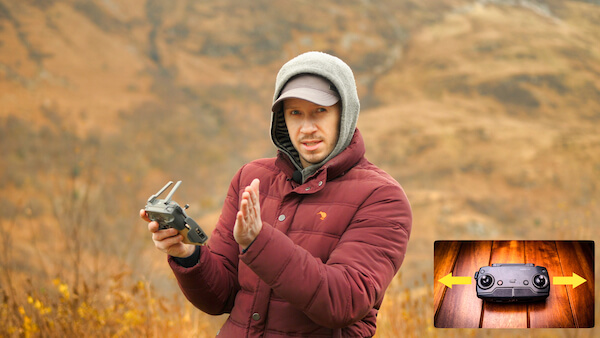 Cinematic Flight Tuition
Before we can learn to film like a filmmaker we need to fly like a filmmaker! We teach you everything you need to know to fly smoothly, safely and cinematically.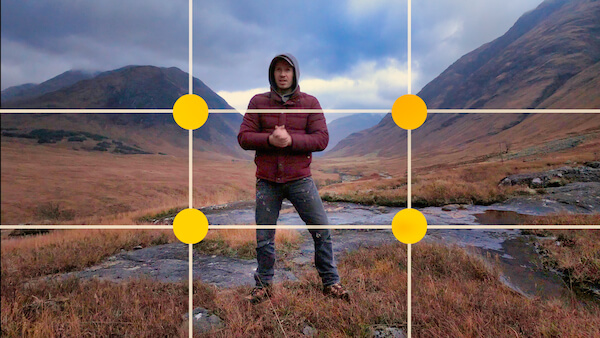 Demystifying Composition

Level-up your aerial work by fast-tracking your knowledge of photography and cinematography concepts like composition.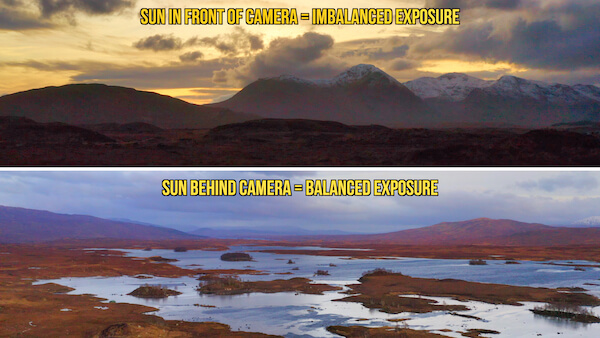 Perfect Shots Every Time
Learn to expose your shots correctly and chose your settings accordingly. The only difference between these two shots is the direction the camera is facing. Understand WHY shots look the way they do and you're a filmmaker!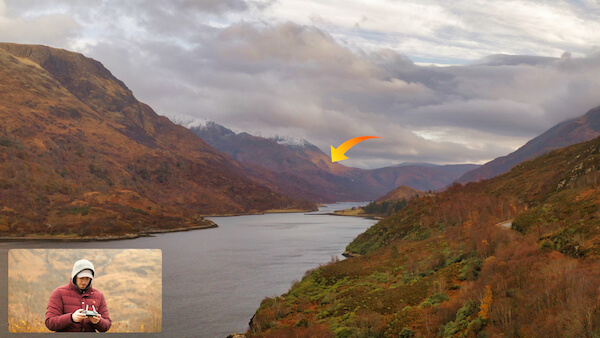 It's All About Light!

Lighting is one thing we can't control but it is the one thing that will help differentiate your work from all your peers. Learn to SEE the light and film accordingly.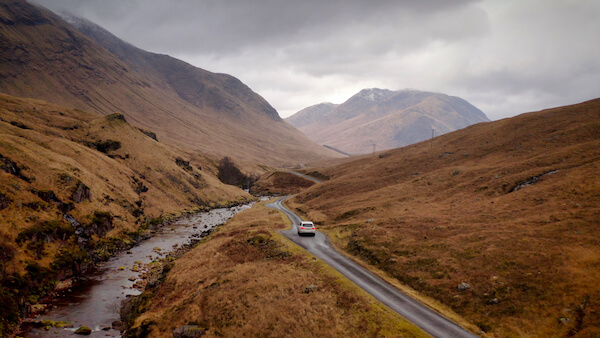 Three Epic Adventures

Our live flight adventures beautifully demonstrate the theory put into practice. See how a drone veteran (that would be me!) THINKS like a filmmaker when on location. We even throw in some photography tuition for good measure!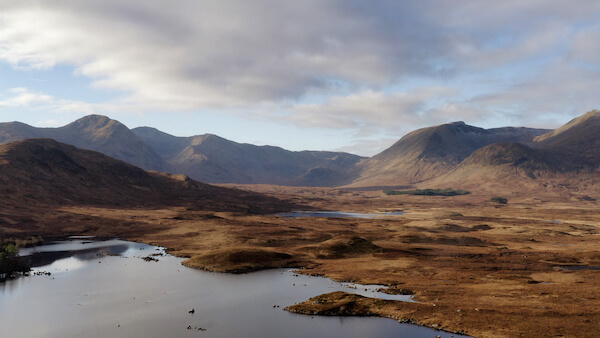 Filmed Entirely On Location
Using the incomparable Scottish Highlands as our backdrop, Crash Course is filmed entirely on location, offering you real-world flight scenarios and tuition. This course is as beautiful and cinematic as it is educational and informative.



This is what awaits you inside...

Available in days

days after you enroll

Drone Cinematography Crash Course
Available in days

days after you enroll

Adventures!
Available in days

days after you enroll

Practical Advice
TESTIMONIALS
These are quotes from comments left in the various chapters of the course!
⭐ "Thank you Stewart! I really enjoyed your classes. A perfect amalgamation of knowledge, presentation, art and fun."
⭐ "Superb stuff Stewart, a real collection of gold dust here. Thank you for leaving your mistakes in the film too. Glad you are human!"
⭐ "Awesome job! Just loving this course so far! You guys have been an outstanding resource and I'll definitely recommend this!"
⭐ "It's been a great journey! I enjoyed every single lesson. Thanks so much for your support and for answering my questions! Great work!"
⭐ "Your videos are both informative and enjoyable. Your wife and you make a great couple and are always fun to watch! Keep up the great work!"
⭐ "Warts 'n' all live style is an excellent way to illustrate the points. Well done and thank you!"
⭐ "Great content here Stewart...a real "crash" course...can't wait to get out and try these techniques out."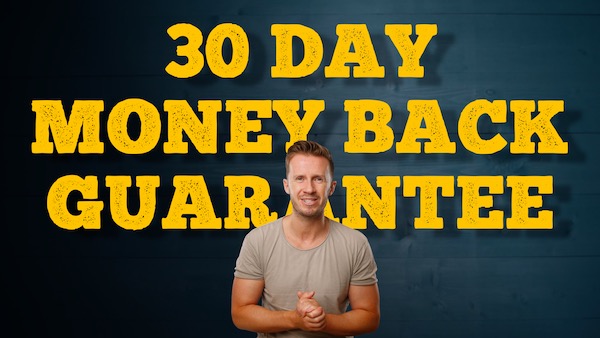 No Questions Asked
Money Back Guarantee
On the off-chance Drone Cinematography Masterclass 3.0 doesn't meet your expectations, under our 30 day money back guarantee we will instantly return your money. 

FAQs
How long is the course?
1 hour and 40 minutes.
Is it suitable for my level of experience?
Drone Cinematography Crash Course is aimed at beginner to intermediate drone enthusiasts. For a complete, professional training, see our Drone Cinematography Masterclass 3.0.
What is NOT covered in this course?
Regulation, editing and the professional side of running a drone business are not covered.
What if I don't like the course?
Not a problem! We offer a 30 day money back guarantee, no questions asked!
When does the course start and finish?
It is entirely self-paced and you can watch online at your at your own speed, on any device, whenever you want, as often as you want!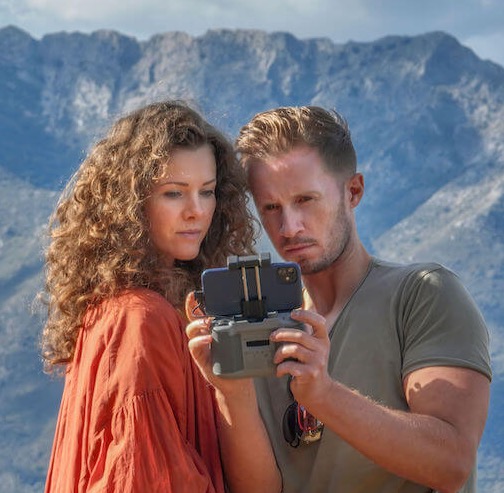 Your Instructors

Filmmakers first, drone enthusiasts second, as a husband and wife team, we've spent over a decade together refining our approach to filmmaking. With our experience of creating commercial films and award winning wedding films, we find ourselves in a position to pass on the lessons we have learnt to you. You might also have seen us on our YouTube channel, Stewart & Alina! 

Our advice and instruction is always founded on our personal, professional experience. We have flown hundreds of commercial drone flights filming landscapes, buildings, people, cars, rock bands and more! We fly accessible prosumer drones and produce outstanding results. You can too!

Our Other Premium Content